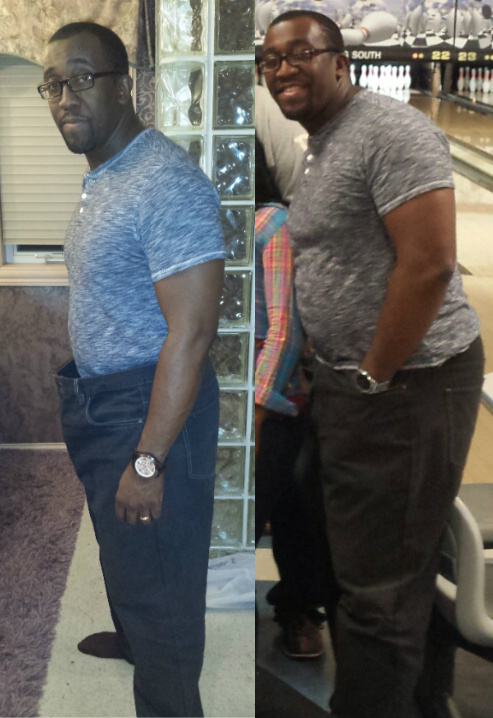 January 2015 was the beginning of a journey for me. The journey was one of weight loss. The crazy part is that I've been down the path one other time (about a year ago) but didn't sustain my weight loss. The difference this time really had to do with HCG. Ok, this is somewhat self serving because our office benefits financially – yet the statement has never been more true for me [financial disclaimer :)].
I think the biggest reason is because the weight loss was so rapid. 22 lbs in one month!!! It was crazy. I think one of the biggest hurdles for weight loss is slow results. When you eat right, work out for 3 weeks and lose 3 lbs, a bit of discouragement can set in with even the most dedicated of people.
While on HCG I saw weight melting off weekly, and most times it would come off daily. There is nothing more satisfying than bringing your body into subjection to your will.
In my second month off HCG the real challenge set in. Will I put this weight back on or have I started to change my life? Well, I'm down 28 lbs as of March 20, 2015. My attitude and view of food has changed and I owe this to HCG. Now, don't get me wrong – I do enjoy some of the foods I used to enjoy, but my enjoyment is in moderation.
As an example: spaghetti with meat sauce is now spaghetti squash with meat sauce. Instead of eating a whole sleeve of Oreos I will have two or three. The goal is not to shut myself off from everything that I've loved in the past but to not enjoy these things so much. Moderation is definitely in my vocabulary now. In addition, I have started on an aggressive workout regimen that has me in the gym frequently (Shout out to Vandalia Rec Center).
I would encourage anyone who has struggled with weight loss to make this next step with HCG. Pictures really tell the truth. I went from July 2013 where I only was concerned about the next thing I was going to eat (beach towel pic), to January of 2015 just before I started the journey (gray shirt pic). Next is towards the end of January (weight is coming off … salmon shirt pic). Last is a recent picture (black shirt pic). I love the progress but I'm definitely not satisfied yet. Join this journey with me!!!
Dr. H
PS: Also don't forget about our Walk With Your Doc program starting April 20 – join the staff of Horizons and me each week as we walk for fitness and health!