You've heard the saying – new year, new you. It may sound cliché, but the new year really does give us the opportunity to stop and reflect on the past year, ourselves, and our goals and aspirations. Life happens and we get busy, so having a specified time of year to just slow down and reflect can be very beneficial. Weight loss is a very common New Year's Resolution, and for good reason. It's not just about looking good – but also about feeling good. Even losing a little bit of weight can decrease your chances of developing type 2 diabetes, improve cholesterol and/or high blood pressure, improve your mood, and increase your overall energy.
Dr. Rowser has always struggled with weight loss, so she really wanted to find something that worked, not only for herself, but for her patients as well. Being able to help people and prevent illnesses such as type 2 diabetes and get people off different medications is what it is all about. In November we did a photo shoot to celebrate some of our success stories.
First we will highlight Stephanie: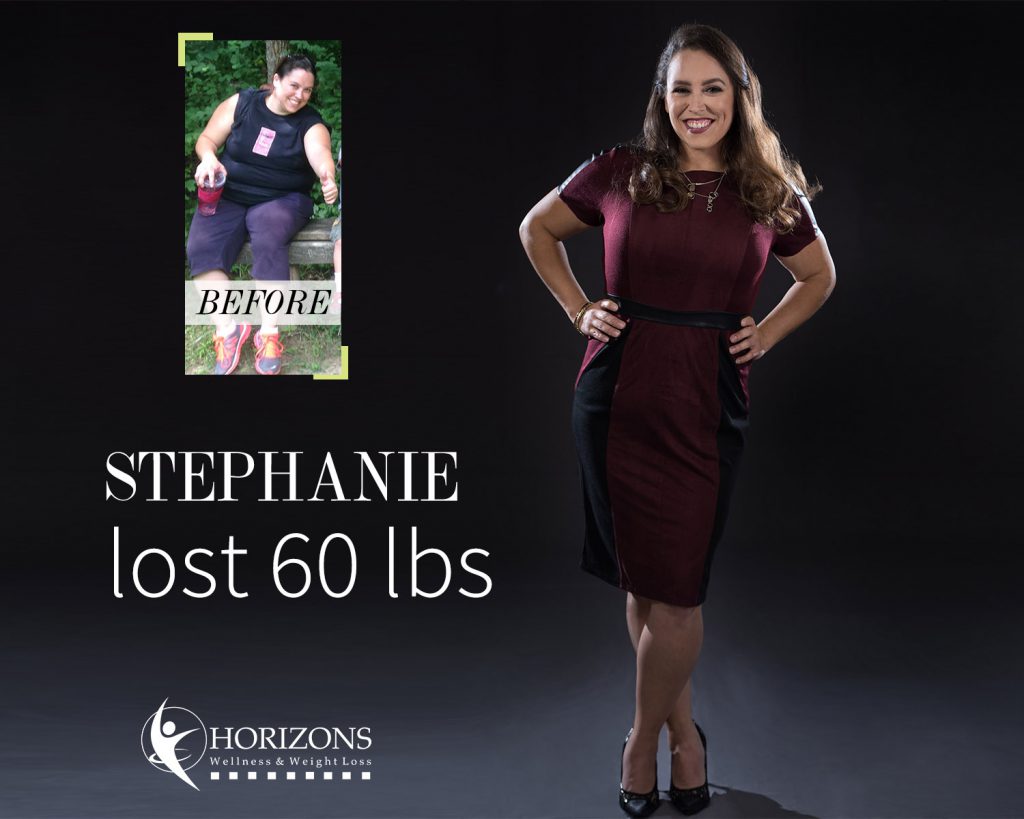 For Stephanie, weight has always been sort of an issue, but particularly after having children. She had tried eating right and exercising on her own several times, as well as Advocare. But when she tried the HCG diet with Horizons, she found success, "because having weekly weigh-ins at the office made me more accountable. I always had support and someone to talk to if I had a bad week to help me figure out what to change up to keep being successful." Stephanie did two rounds of HCG, each of which were 8 weeks long. Between both rounds she lost around 60 lbs and has kept the weight off.
Next we have Karen: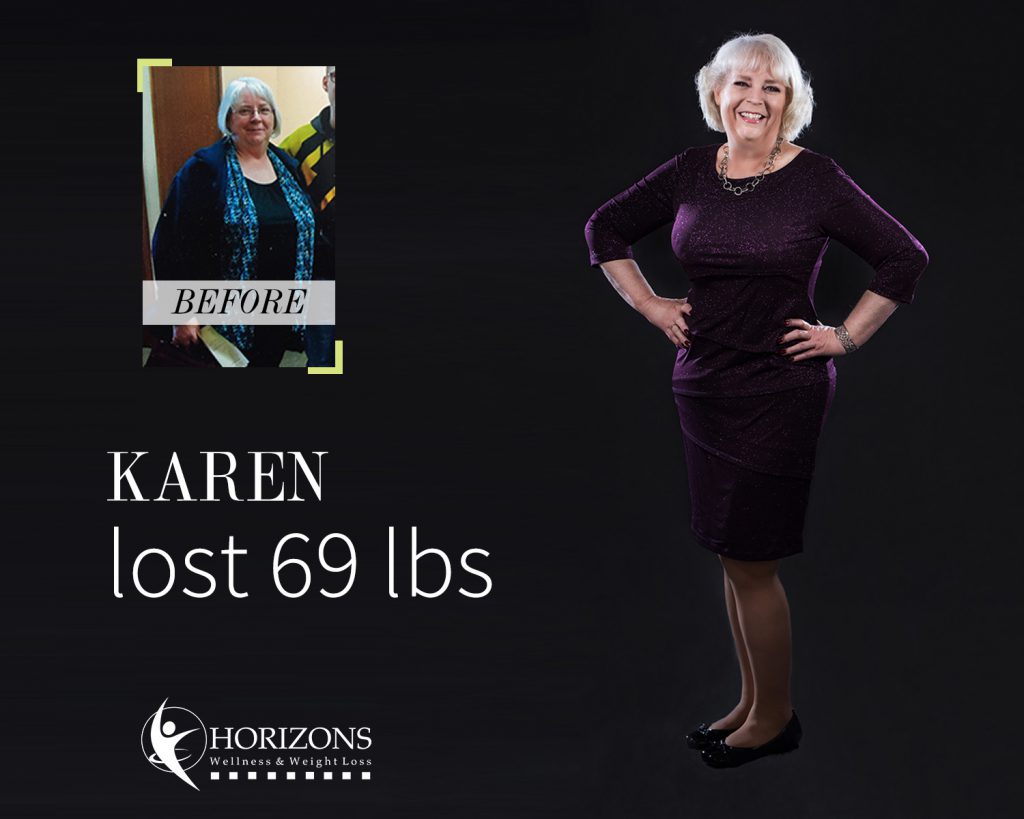 Karen needed to lose weight and had resorted to looking into getting gastric bypass surgery. She had started the consultation process but Dr. Rowser suggesting trying our HCG program first. Karen was so successful with the HCG program at Horizons that she was no longer even eligible for the surgery!
Next is our employee, Alexis: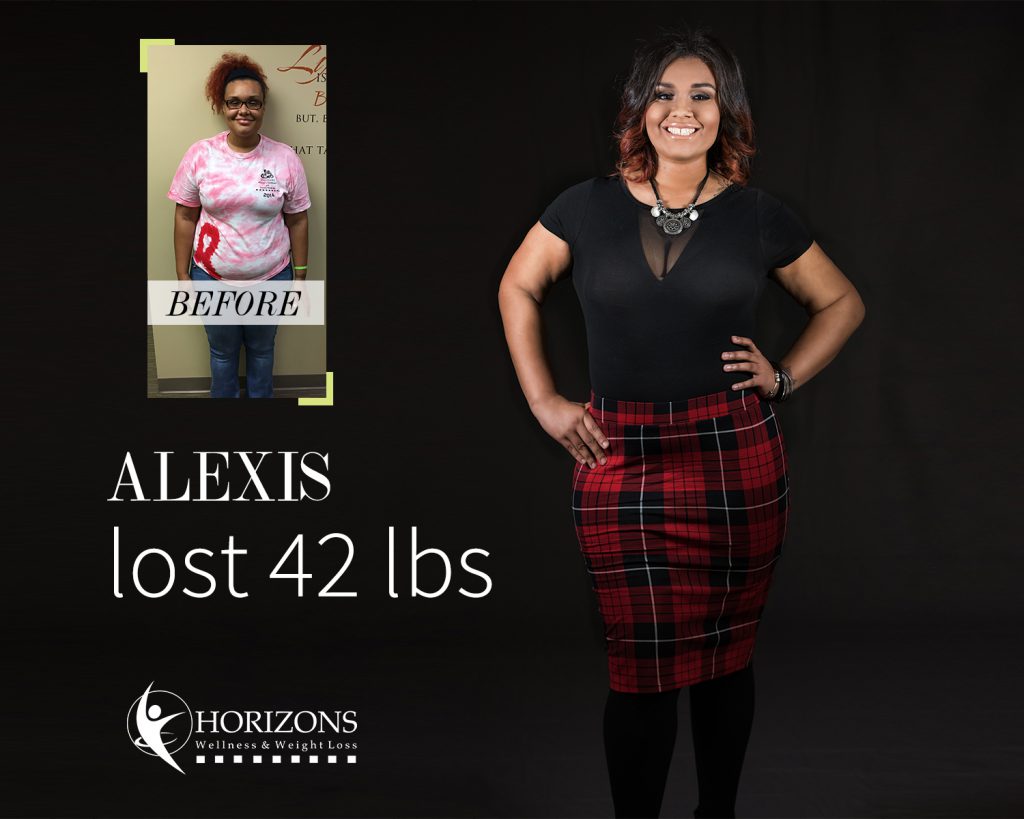 Alexis started to have issues with weight after she became a mother, and she had tried several different ways to lose weight, including Herbal Life and Adipex. But HCG worked for her! Being at the front desk in our office, she says, "my weight loss has built positive relationships with complete strangers…to hear them tell me I'm their inspiration is amazing and pushes me to keep going…and it holds me accountable so I'm able to hold them accountable!!"
These three ladies are certainly not our only successful patients, of course, we just wanted to congratulate them and share their success stories…these are real people, right here in Dayton!
We want everyone to reach their New Year's goals, so we are having a sale on our HCG weight loss program throughout the month of January. Give us a call at 937-228-4942 to learn more and to get started!