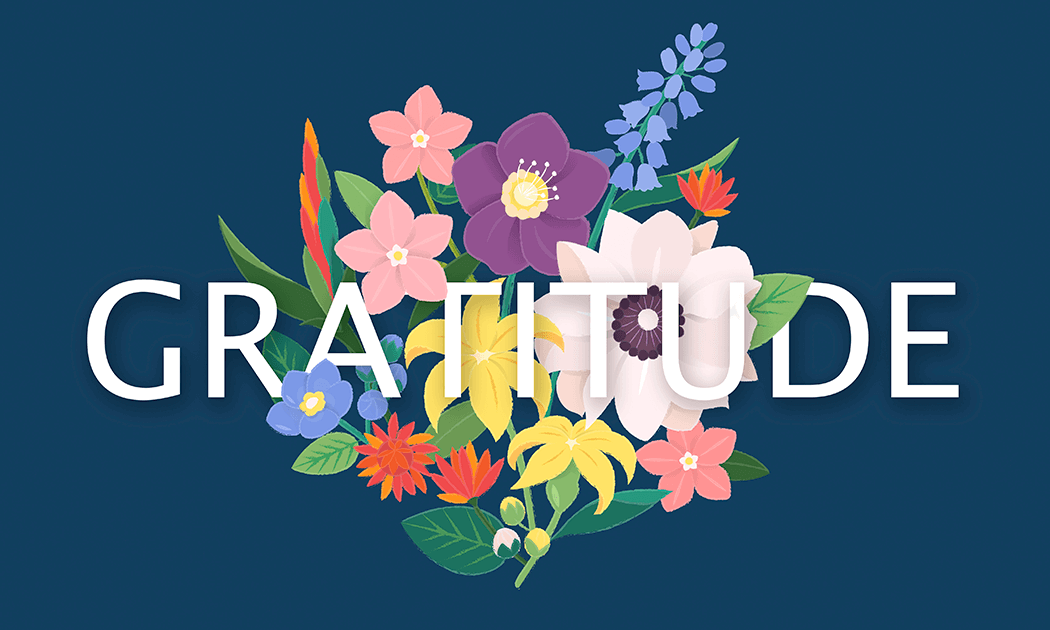 While Thanksgiving only comes once a year, that doesn't mean our expressions of gratitude need to be confined to only one day. Expressing gratitude is something we can do year-round and benefits our overall wellness. 
Mental Wellness
While the holiday season for many can be filled with anxiety and other negative feelings, one thing that can help alleviate those negative feelings is the expression of gratitude. Thanksgiving is the perfect opportunity to start a habit of regularly expressing gratitude. The world is full of good and bad, and it can be easy to focus on the negative aspects of life. However, taking the time to acknowledge and appreciate the good things in your life can have a positive effect on your overall happiness and mood. Whether you're thankful for something material, a relationship, a higher power…focusing on that positive energy will only help you. 
Social Wellness
People like to feel appreciated. Managers who often express gratitude to their employees find that their employees are more motivated and tend to work harder. In romantic relationships, partners who feel appreciated are happier in their relationships and feel more comfortable expressing themselves. In general, people with stronger social relationships and bonds are happier. Expressing gratitude in your social relationships is a simple way to strengthen them, and therefore will benefit your overall wellness. 
Physical Wellness
Since regularly expressing gratitude has positive effects on your mental health, your physical health also benefits. People who are happier are more likely to engage in physical activity and do things that will positively affect their health, such as healthy eating and regular exercise. All of this combined will do wonders for your overall wellness and happiness. 
There are so many benefits to taking the time to be thankful for the positive things in your life, so don't limit yourself to doing so just around the holidays! Throughout the year you can send letters, emails, cards, text messages, etc. to let the people around you know that you're thankful and appreciate them. You can also do a daily/weekly journal of all the things you're thankful for in your life. Meditation and prayer are also great ways to express gratitude and positively impact your overall wellness.